Here's what happened on The Darker Berry last week;
Umi and Femi met each other for the first time.
Not so fast. Before you get all mushy, Umi does not like Femi. It's not her fault really, he was a dick to her and he's an unashamed Asewo.
Umi has two besties; Quincy and Chibuzor. Chibuzor is in love with Umi and he kinda used Quincy (in a bad way) to get Umi's longtime boo out of the way.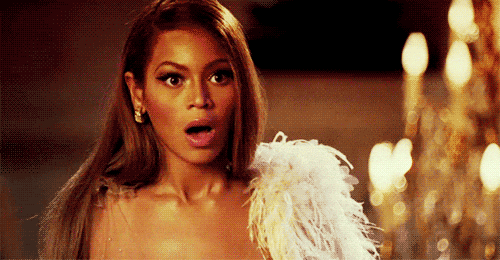 Femi wants to get Umi in his bed. Well, because he's a Ho and he's tired of his current play thing.
Read up on what happened last week HERE if you haven't just yet. And, if you want to refresh your memories.
Now, let's get to what happens today.
Lying before him, outside his office window was the breathtaking view of the ocean on a late afternoon.
When he was renovating his office building years before, he'd insisted on a great view from his office window. And sometimes, when he needed to ease himself of the day's stress or forget some of his woes, all he had to do was shove his hands into his pockets and take in the view.
It soothed him like the balmy hands of a skilled masseuse and restored some of his lost energy.
And on days when it seemed like the calming effect of taking in the view was slow, he grabbed a steamy cup of green tea to speed up the process.
His hazel brown eyes gazed at the waves of the blue sea now. Rocking the deep blue Yacht in the distance slowly, he longed for the sight to give him a comforting feel but like a reluctant Mistress angry at her Lover, it simply did not.
Setting the empty cup of green tea on his glass office table, he continued to look through his transparent glass wall into the waters.
He was unsettled and clearly, it was nothing nature could fix.
This was one of those days; he had to fix his own issues himself.
Usually, his mother was the one he called to talk to when things got out of control. However, she was not to know of what he was up to this time around.
She was never to know.
Pushing the feeling of guilt that tugged at his chest away, he returned his gaze to the content on his table – his laptop was still open, unanswered mails asking to be responded to.
However, he could not tend to them yet. His thoughts were not together – they were flung across too many things. Things he couldn't even bring himself to consciously think about.
Desperate to bury his head in something, he called his operations manager, Carole.
"Carole, are the models here?" he asked and her soft feminine voice responded quickly over the receiver of his office phone.
"Yes Sir. The Studio is being prepped for them to begin shoot. You can come take a look before we begin," she said and he considered that for a second.
He trusted Carole's decision on almost everything at work, which was a big deal considering he was a perfectionist and almost nobody in the business, could satisfy his work needs.
However, coming on a Set she had been in charge of since inception might be a bad idea for her.
He knew himself; he was going to demand for certain changes and he definitely did not want Carole thinking she was not good enough. As much as he always wanted things done a certain way as the Boss of one of the biggest media houses in the country, he also didn't want to crush the egos of the people who worked hard under him.
But at the same time, he wanted to push away the thoughts he had woken up with that morning. So he said to Carole, "Fine. I will be with you shortly." Then he ended the call.
He took a few minutes before joining Carole and the entire production crew in his studio – one of the biggest in the country.
The studio was responsible for many TV commercials, episodes of some of the most watched TV series and numerous Nollywood movies.
And Femi ensured it was state of the art. A few months back, when one of his friends from Hollywood had come over for a Film Festival in Lagos, he had expressed his surprise to see something of "this standard in Lagos!"
"Femi, this is astonishing!" Abel, one of his closest American pals had exclaimed, before walking in and out of different parts of the studio like an excited child making his first trip to Disneyland.
Starting out of the office, he hurriedly texted a number on his phone and made for the Studio. Carole was by his side in seconds, explaining to him what they were about to do.
They were shooting some of the first commercials for his TV Station that was going live in 90 days and had hired some of the best faces in entertainment to shoot a commercial for them.
Some of the photos going on billboards at specific places in Lagos had been taken earlier and now they were on to the commercials.
"I also got you an interview with Boon FM next week and one of the most watched shows on Africa Magic later this week."
Carole's voice gradually took a backseat to his current object of interest. Widening his eyes in surprise, he saw her.
To continue reading, click HERE